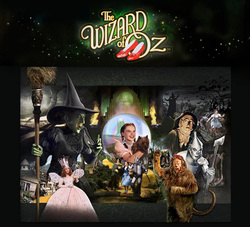 There was once a time when you could stroll through an arcade and see a line of pinball machines, usually being played by very irate people gyrating the machine back and forth showing it "who's boss". Always a simple game with a simple user interface (what arcade game today has only two buttons and involves actual moving parts, not virtual humanoids or dynamically generated special effects?) today, most pinball machines have been replaced by games featuring the latter characteristics. It's all for the good of the industry I hear, or at least
that's the idea I get when I watch videos like these where kids react to a GameBoy
(summary: a lot of kids saw it as the equivalent of an old record player). After all, pinball machines still use… Coins! Oh the humanity. Besides presenting "old" types of gaming interfaces, pinball machines have fallen out of favor in the last few decades because they are expensive to repair and some of the parts are hard to find.
Despite the headwinds, there are still many pinball enthusiasts who are out there trying to save the game, much like Skee-Ball devotees are trying to save that game by instituting tournaments and generating buzz by deeming it a sport
"almost recognized in the 2012 olympics"
. These coin-toting strongmen, with a flare for slapping giant wooden boxes and shaking them harder than a 7.0 Richter Scale earthquake refuse to let go of their insatiable appetite for blinking lights, multiplier jackpots, and the ever-elusive quest to make the top score board.
If your goal is to keep the game relevant (and thereby ensure that there are enough new games and suppliers/servicers to help keep pinball machines ticking), how do you convince a younger and increasingly-tech savvy generation that pinball can be fun? You do what any enterprising tycoon does: you turn to synergies; brand and copyright synergies, to be exact.