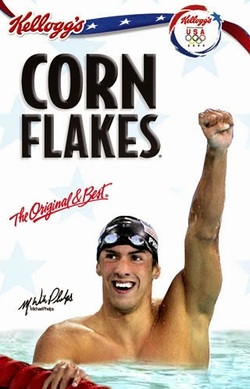 The pro-activeness of certain pop-culture icons (or, as will be apparent a little later on in this post, "imminent" pop-culture icons) never ceases to amaze me. The trademark aspirations of many of these starlets takes the whole go-getter ethos to a whole new level. Just in the past few years, we've seen such tendencies on full display through Taylor Swift's campaign to register "This Sick Beat" for, well,
everything under the sun
, to Beyoncé' and Jay-Z's attempt to register their baby's name ("Blue Ivy Carter") for a line of baby accessories. The latest in a line of ambitious pop star trademark registrations appears to be Angela Renee Kardashian's (a.k.a "Blac Chyna")
filing of a trademark application
to register her full married name for various advertising and entertainment services. The motivation appears to be a reality TV show that she plans to produce with her fiancé, Rob Kardashian.
The sequence of events usually goes like this: A celebrity writes a song, does a media interview, or marries another celebrity (who may or may not be famous solely because of their name). The celebrity makes some unique, whatever (
or not so unique
, in the case of "This Sick Beat") that the media quickly seizes upon, spreading it far and wide. Because the celebrity is well-known, their name is associated with the unique word/comment/symbol without much effort by the celebrity him/herself. The phrase may even be incorporated into a viral YouTube video, or
acquire its own hash tag
, like Charlie Sheen's #winning rant (in reality, this wasn't really a winning trademark strategy as Sheen
hasn't yet obtained his registration
). Either way, the celebrity will have no problem acquiring the goodwill that other trademark owners may have to pay hundreds of thousands (or millions) of dollars to acquire.