If you couldn't tell by the title (it's a somewhat cryptic reference), this post pertains, yet again, to a pop-culture icon attempting to get a trademark on an element of a performance. For this reason, you might be justified in wondering if I have Katy Perry and Taylor Swift on repeat in my iTunes playlist. Well, I don't. The truth is, there have been a lot of interesting developments lately in the trademark world involving these pop stars, who seem to be as interesting in their intellectual property protection strategies as they are in their performances.

At this point, unless you live under a rock or haven't read this blog (I forgive you, I promise), you should probably be familiar with the dancing sharks that Katy Perry used in her performance at this year's Super Bowl. Here's a picture to remind you.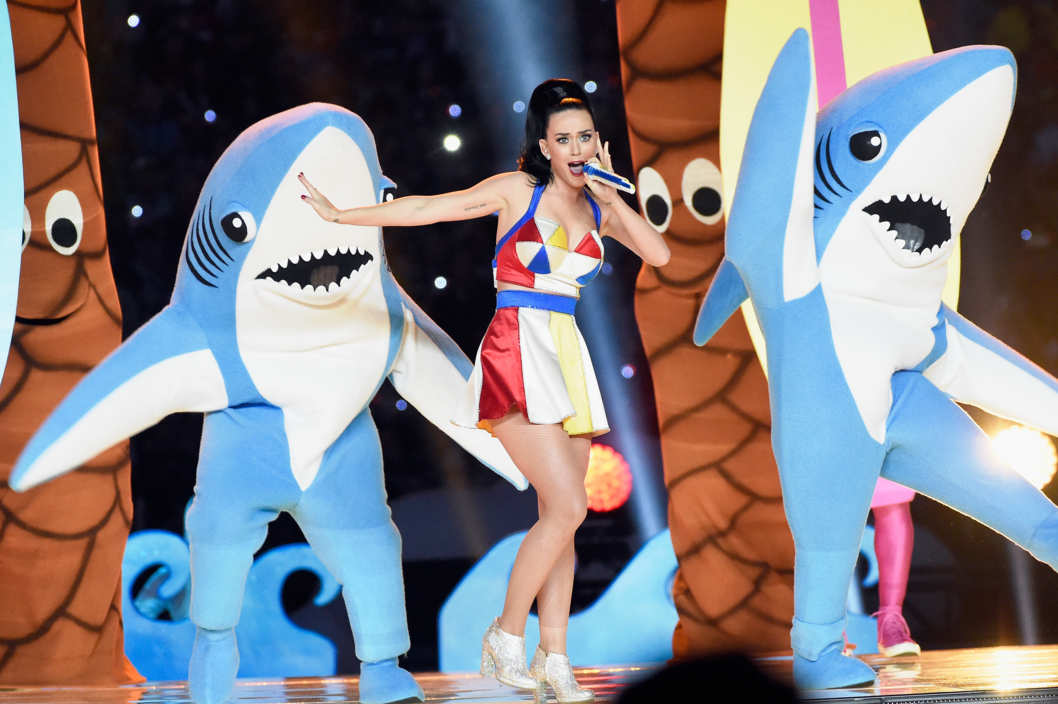 The dancing sharks went viral mainly because one of the sharks decided to go rogue in its performance and
not follow the choreography
. I guess I would do the same thing if I was in the spotlight dancing for an audience of over 100 million people. But I digress.
Perhaps one totally unintended consequence (or benefit) of the choreography malfunction was the tremendous following these sharks acquired after the Super Bowl performance. Indeed, immediately after the performance, artists jumped on the opportunity 3D making models of the sharks and
selling them on sites like Shapeways
. Of course, other enterprising artists struck to Etsy to sell shirts bearing the cute but aloof shark.