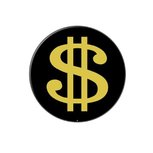 Whenever there is some major media event or news story ("Deflategate" or "Ice Bucket Challenge", just to name a few), it always seems like there are enterprising people that are waiting in the wings to turn a quick profit off of the phrase. And what better way to get a nice tidy profit than to get a trademark on a phrase and secure that highly coveted monopoly giving you the power to emblaze the phrase "I Like Turtles" on every street corner in America?

The latest phrase stems from Cecil, the lion that was killed by a hunter. Just within the past week, three different applicants have applied for registration of the phrase "Cecil the Lion".



If a trademark can be registered for any phrase, and the means for doing it are available (ahem, Legal Zoom), most people figure, "What the heck". They are only out $500, and a monopoly on a phrase is certainly worth that much. Much like domain name opportunists in the late 1990s, where a person could snatch up names like "sofas.com" and "travel.com" for $10 or less and sell for millions, some people figure they can get the trademark and either leverage it themselves or license it to someone else.

Here's the thing. The economics of such a strategy may not play out because there are real costs to getting and maintaining a trademark. Not only do you have to pay to file a trademark, you have to use the mark meaningfully in connection with a business in order to get the registration and maintain it. I venture to guess that many people who file a trademark application on the spur of the moment aren't willing to put in the time to develop a bona fide business. Running a merchandising business (which is what most businesses surrounding an opportune phrase will be based on) requires a mastery of supply chain management, logistics, and marketing. This is definitely not a case of "if you build it [the trademark], they will come."

It also costs real money to monitor the mark, which will be necessary to keep exclusive rights in the phrase. Many people often underestimate these costs or, alternatively, the energy and man hours required if you choose to forego the traditional option of having an attorney find the infringement, review it, and send out the proper letter (never mind the costs of elevating enforcement action to the lawsuit stage, which happens more often than you might think).

So you see trademark opportunism is only loosely related to domain name opportunism. At least with domain names the maintenance costs are low and you don't need a business backing the domain name in order to keep it. Moreover, opportune phrases are often registered at the cresting of the wave of public awareness, which is a time when people are generally aware of the trademarked phrase. When the media frenzy involving the phrase dies down (which it usually always does), the trademark owner will be left with the responsibility of holding up the phrase and making sure it is still relevant or attractive to consumers.

As for the "Cecil the Lion" trademark applications (each of which may pose conflicts to the other applied-for marks based on a likelihood of confusion), one may emerge victorious and may even go on to be a viable mark if the owners can figure out a way to monetize it. If they don't make goods under the mark themselves, one could see such a mark being licensed to a zoo or non-profit organization that raises awareness about poaching through the sale of novelty items made in Cecil's likeness (fortunately, you don't need the permission of animals to make products in their likeness, like you would for people).

So next time you get the itch to file an application with the trademark office, make sure to carefully consider all of the possible costs involved in both filing the trademark, and using it. This is not a definitely not a way to get-rich-quick.