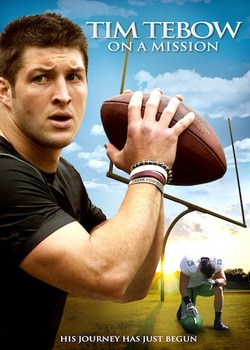 Some people are undoubtedly cool peeps. They have tens of thousands of twitter followers, they wear the latest and greatest, and they do endorsement commercials for Subway and Verizon. If you are a cool peep, you probably make appearances in video games like
Guitar Hero
or the latest installment of
Madden NFL
. Those appearances include you, in all your pixelated glory, doing the moonwalk or making calls from your cellphone during a touchdown dance. Is it so outrageous to think that your character in these appearances is protected by a trademark?
When you think of trademarks, you generally think of words or symbols attached to particular companies right? Okay, so the occasional celebrity who has decided to attach their name to a line of perfumes and clothing (see Kim Kardashian, Justin Bieber , or any other number of pop-star turned teenybopper idol with merchandise). Sure there is a motivation for this caliber of social star to get trademark protection for their name so they can make those glittery perfumes and woodsy colognes and sell backpacks and the like. But what about mere pop culture figures that aren't even trying to make their name a household phrase? Can just being the public eye and having certain traits attributable to you as a person be enough to yield trademark protection?
Managing Intellectual Property
recently published its list of the 50 most influential people in intellectual property
and some of the candidates might shock you. In America, Tim Tebow and Angelina Jolie made the list, along with a host of people who you might expect to be on the list of influential figures, you know, like judges, lawmakers, and prominent I.P. attorneys involved in major lawsuits.
Tim Tebow and Angelina Jolie? Intellectual property innovators? Obviously the pair didn't make the list for their contributions to major patent legislation or their involvement with the latest copyright case between YouTube and a major media company (pick a media conglomerate, any media conglomerate). So the tie-in must have been trademark law.
Indeed it is. Tim Tebow was cited for his preeminence as an athlete who has exploited his talents and fame through branding and trademark protection. As the author of this article pointed out, the attempt by athletes in general to protect their names as trademarks raises questions about ownership, what constitutes a trademark, who controls the mark, and the scope of the monopoly right by one person to a particular name. Could one of these questions be whether a person can get a trademark based on their persona? I find the question about what constitutes a trademark particularly interesting, specifically personas and the extent to which a trademark can be obtained as a result of a persona.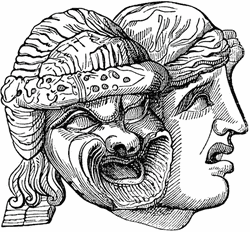 Oh, the masks we wear!
Persona is a social or character role played by an actor. The word has latin origins and was originally used as a word to describe masks worn by actors in a play. In the legal sense, your persona is your name, likeness, or other indicia of identity that can be exploited commercially. So we have two components of a legally protectable identity: the identity itself (something which can identify you to third parties) and a commercial value. Some people might think of a persona as a potentially copyrightable subject matter because a persona can be attributable to traits of fictional characters such as James Bond and Jack Ryan. But the purpose of extending copyright protection to characters that are products of fictional works is different from that of protecting a persona of a real-life person.
Here's a good primer
on copyright protection in characters involving a fictional work including all the great literary super-star characters.
Protecting a real-life person goes to the value of that person's recognition in the marketplace by consumers and not so much as a result of the originality attributed to the character traits that the person has acquired by virtue of the work of an author, screenwriter, or artist. Of course, a whole bevy of courts in the U.S. have held that real-life celebrities (you know, the non-fictional characters) have a protectable right in their identities and personas, akin to a trademark owner's rights in a trademark such that any use of that persona by someone else, could constitute false association or endorsement. After all, if one celebrity is known for a particular identity that includes a collection of moods and appearances that everybody can attribute to that particular celebrity, what's the harm in protecting that? But it isn't quite the same thing as a trademark because we are talking about a whole subset of things, the right to use your image and exploit it commercially. That's still worth something though, especially if you are an NFL superstar with recognizable street cred.
This street cred in the context of your personality as a celebrity is good will (no not the Goodwill retail store). And good will is the kind of stuff that a trademark protects. So if personas are protectable as trademarks, why is it that you see personas used or commented on all the time in video games, songs, and movies? If Terrell Owens (that's T.O. for sports enthusiasts) celebrates every touchdown by doing something truly off-the-wall, are those kinds of unique celebrations (when included in the latest installment of
Madden NFL
) enough to require a video game developer to give some monetary contribution to T.O.? We will take up that issue next time in Trademarks and Personas Part II: Protecting Pithy Playmakers.