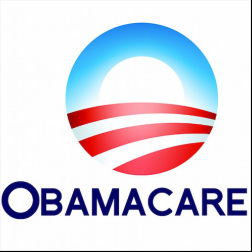 This thing called "Obamacare", you might have heard about it. Before you leave the page thinking this just a political rant about the merits or absurdities of the healthcare law known as Obamacare, lend me your ears. The trademark angle is slightly more colorful than a more typical blog posting on tax and constitutional controversies (trademark law is so interesting.... and fun. I like to think it is important too, even if it isn't as heady as constitutional law).

There have been a flurry of trademark applications that include the word "Obamacare" for just about everything. That is not a euphemism. Literally, almost every type of good and service you could imagine. Everything from television talk shows to undergarments. This is just another example of how trademarks mirror pop culture as people hope to capitalize on a coined phrase or trending keyword and become as famous as that guy who put the smiley face on a t-shirt all those years ago. But many times, there attempts fail for one of a few reasons, some of which I have discussed in previous posts). When it comes to phrases that incorporate the names of famous people, the main reason that the trademark application is refused is because inclusion of the famous person's name in the trademark implies false association or endorsement.


So it goes with many of the initial applications for marks such as "Obamacare Calculator" and "Obamacare Enrollment Team". The USPTO recently rejected both applications on the grounds that the term is too closely related with..... Barack Obama (you didn't think I was going to say Hilary Clinton did you?). Apart from the arguments returned by the USPTO, some attorneys apparently believe that there is no risk of confusion here as to affiliation between the namesake of something and a particular use of the phrase. They argue that everybody knows "Obamacare" is just a law, not an actual person.

Are they on to something? It appears that the origin of the term "Obamacare" came in 2007 when writers describing then-presidential candidate Barack Obama's plan for expanding coverage to the uninsured. Thereafter, Mitt Romney as a republican presidential candidate popularized the term in his campaign. There is a movement by many people on the right side of the political aisle to tie President Obama exclusively to this The Affordable Care Act. Their goal is to link Obama together with something that they feel is a political liability. If the term is really tied to a particular individual, then this would indeed go to the common concern in trademark law that allowing a third-party to use the name of an individual in the trademark is improper (at least with the individual's consent) because it implies endorsement. But what if the term is really just shorthand for a body of laws? President Obama didn't necessarily write the bill himself (or even envision all of the different provisions of the law). Nor did he coin the phrase himself or approve it. Society has just gradually adopted the phrase because it is more catchy than "Affordable Care Act", or whatever the official name is. The essence of the term is that it invokes a type of vision in the audience, whether positive or negative.

No matter what side of the aisle you are on, you know that when you hear "Obamacare" you are associating with one guy: Barack Obama. The law originated from a legislative process that he presided over and was based on a vision that he campaigned on. If there is an association between a particular word and a source, this is all that trademark law cares about. So it is potentially problematic if a person's name could be associated with a particular mark, regardless of whether the namesake is an actual person or a body of laws.

Here's another practical point (getting away from the theoretical, heady stuff): Why would somebody even want to go through the effort and time of trademark anything including the word "Obamacare"? No, this is not a veiled political statement on the propriety of the law. My point is: this word Obamacare. It has no particular source designation other than the fact that it refers to a law that was passed during a particular person's tenure in office. The name isn't tied to any company and wouldn't distinguish that company's wares or services from other sources providing a service related to Obamacare. This is especially the case if the other portion of the mark is "calculator" or "university". Perhaps because the term is so well known and tied to a particular piece of legislation that I think is safe to say has now become infamous, the value of "Obamacare" as a trademark to a particular owner is essentially nil unless it is paired with some significantly distinctive term.

The takeaway from all this is that as a trademark owner, you have to assess which mark is doing the "heavy lifting". What I mean by that is the word or portion of the phrase that you are trademarking should be the portion that you plan to have acquire the most goodwill. Marks that are not distinctive (because they are so widely used by others) are not doing a lot of heavy lifting for the reason that they are not tied to the trademark owner (at least initially). So if you are trying to trademark a compound phrase such as "Obamacare Calculator", you would want to make sure the second portion of the mark is as strong as possible because the first word is not trademarkable. Calculator would be doing the heavy lifting in this case, but it is not a strong mark because it is describing the very service with which it is used.

Could Obama himself trademark "Obamacare"? This post has gotten inordinately long, so I will just leave this one for the exchanges to figure out (err, the exchanges that involve a meeting of the minds, I mean).