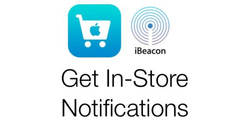 If you are looking for a good specimen of how a company should act to protect important corporate intangible assets, Apple is probably one of the best candidates. Despite the flack it gets from some for using marks that, at often times have faced conflicts from other owners (
iPhone
and
iWatch
are the most prominent examples), the company does a great job of controlling the end-user experience and informing the market of its brands. As a brand owner "inform" is what you want your mark to do and "control" is what you want over a mark and the way it is used by others. For products that the public may be unfamiliar with because the product lacks another close analogue in the marketplace (think really unique types of devices like Apple's iPhone, when it first hit the marketplace), it can be more important to exercise strict control over the brand to ensure that the brand does not become the name of the product.
The same problem doesn't exist for products or technologies that have been around for a while and which are common across multiple products. In these cases, many companies might produce the same product or implement the same technology, with various tweaks that make the product the company's own. If a company makes a tweak to a commonly available product or technology, it wants to make sure that its contribution is not manipulated. Part of this concern goes to the company's desire to protect proprietary components that are part of the product itself, while the other part of the concern is driven by the company's desire to protect the image of the company itself.
This is where Apple finds itself in its bid to make its own Bluetooth LE beacon specifications the standard on the market. Bluetooth's beacon technology is incorporated by Apple into iOS devices (and can also be used by Android devices) to send push notifications to iOS devices in close proximity notifying the user, for example, that a restaurant that the user is close to has a table available.

Last year, Apple filed several applications for the iBeacon trademark (some news outlets report that Apple has "registered" the mark; however, you can't say you have "registered" anything until you get the official paperwork from the USPTO, but I digress). This move, combined with Apple's unveiling of particular specifications and a call for developers to register their devices to carry the iBeacon name, prompted some to question whether Apple was simply trying to corner the market for this new type of communication platform and force everyone else into it. After all, plenty of companies already offer Bluetooth LE beacons that are compatible with iOS and Android devices, so a user may be more apt to use a device or app that bears the iBeacon name.

Or could Apple's intentions be more benign? Perhaps Apple is rolling out its own beacon specifications and name to protect its own brand and user experience. Under this approach, Apple requires a company developing a product with beacon capabilities to use parameters that Apple has determined create an optimum end-user experience. A high-end experience is important to a company like Apple, especially when a device or app running the beacon is either made by Apple itself or is reliant on a framework developed by Apple. This is the driving force behind Apple's "Made for iPhone" branding campaign.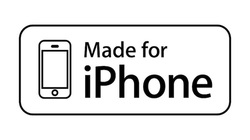 The desire to manage the branding for devices and apps that will rely on beacon technology running on an Apple device appears to be the most likely intent, given that the specifications provided by Apple match the typical capabilities of existing Bluetooth LE devices and are comparable to Bluetooth accessories certified by Apple's other program, the MFi program.

Apple's concern is that the "Beacon" name and technology will become disassociated from Apple and the overall quality of the user experience will decline. The idea of providing a certification program and allowing companies that meet the specs to use a very Apple-esque trademark (the "i-" prefix may not be a family trademark for Apple, but it is highly indicative of Apple products in the marketplace) allows Apple to build goodwill while preventing its mark from becoming generic. You see, to keep the mark from becoming generic, Apple has to show that it has exercised control over how the mark is used by others. A certification program that requires a device bearing the mark to yield a particular user experience is a good way to guarantee such control because not just anyone is allowed to use the iBeacon trademark.

But that shouldn't be Apple's only concern. Apart from the indiscriminate use by other people of the iBeacon trademark itself, there is a real danger of the "Beacon" name for becoming generic as the name of the technology itself. This is especially a danger in this case because iBeacon devices can be either Apple or Android devices. The possibility that the mark can be used with either Apple or Android devices could mean that consumers disassociate iBeacon with any kind of interface and instead equate it with a type of technology. If there is tight enough integration with Apple and its existing platforms, then this danger is minimized.

I am inclined to think that Apple won't let that happen and has thought this through carefully, with their "Made for iPod" or "Made for iPhone" certification frameworks as a model. A properly executed certification program could allow Apple to extend its influence in the area of beacon technologies and maintain goodwill that Apple has acquired by virtue of its other "i-" family products.

The takeaway is that a company with an interest in extending its brand across devices and protecting an end-user experience should be careful in securing a trademark that is already in use in the marketplace to describe a type of technology or framework.

I've got my "i" on Apple on this one.