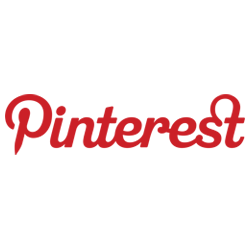 I will admit that I have never gotten on the whole Pinterest trip, despite being surrounded by family and friends who love the site. Not that I have anything against the platform; I just don't understand how it works and have never put the time in to learning. I have so many other social media platforms to keep up with! The basics make enough sense to me that I can summarize them as follows: Pinterest is a type of software platform that allows users to share content in the form of visual bookmarks that others with like interests can browse in order to become more informed about (or be entertained by) a particular subject. Users of the site place items on their digital posting boards. The posting medium is given the name "pin", a cute reference to the fact that items are digitally pinned to a particular page.

I may not use the site, but one thing about the site (or is it an application? platform?) that did capture my interest was Pinterest's recent move to protect the "Pin" trademark. Apparently it's something that the website wants to be known for. Pinterests' platform is sleek and the concept is cool. It is the perfect play to a consuming audience that thrives on information and the ability to share it. So maybe it was only a matter of time until other market entrants attempted to get a piece of the pie.

Enter Pintrips in 2011 with a similar concept to that of Pinterest: through a website, users can collect, compare, and share information about a particular interest by using a "pin". Yes, that's right. Pretty much exactly what Pinterest allows. Pinterest even had their own "pin" button.

What a bunch of pinheads, you might be saying. Didn't Pintrips know enough not to use a trademark of a well-known company, especially when Pintrips had already pretty much ripped off the rest of Pinterest's business model? Well maybe, maybe not. I see from the Patent and Trademark Office's website that Pinterest did file for the "Pin" trademark, but not until August 2012, a full year after Pintrips starting using the "pin" mark on its site. If Pinterest did not file the trademark until after Pintrips started using it, how can Pinterest fairly accuse Pintrips of trademark infringement?
Common law trademark rights, that's how. You see, although Pinterest hadn't filed for trademark registration for "pin" until 2012, it had already been using "Pinterest" (and many other words involving "Pin-") for a few years (2010, at least). Presumably, this is enough time for Pinterest and its PIN trademark to acquire the kind of distinctiveness necessary to be considered a trademark, even if it was descriptive of the underlying service (software that allows users to create and share content by "placing" the items on a page). In other words, Pinterests' PIN trademark tells users about what the underlying service IS, so it is a descriptive trademark. To acquire trademark rights, Pinterest would have to demonstrate that the consuming public primarily associates PIN with Pinterest, instead of the underlying product (this is why HOLIDAY INN is a trademark, even though the words "Holiday Inn" are descriptive of hospitality services). I have no doubt they would invest as much money as they could to get the best and the brightest experts to prepare a survey to find such distinctivenss.
Once it clears the descriptiveness hurdle, however, Pinterest still has to show actual use of the PIN mark in commerce.
Some have the opinion that PIN isn't really being used as a trademark
(that is, the mark is not being used to indicate the source of the mark but is instead used to describe a feature or function, the action of pinning, in this case). This same commentator points to Pinterests' own use of PIN as a noun ("Your home feed is a collection of pins..") and a verb ("Join our community and start pinning today!") as additional evidence that PIN is not a source identifier and is really being used in a generic sense. Indeed, the PIN trademark is used across buttons and other features of Pinterests' website.
Could Pinterest be a pioneer of a new type of trademark use, one that relies on an affiliation between a specific platform and a function of that particular platform, where a user recognizes a particular word or insignia as having significance? It seems that when a company uses certain trademarks on services offered through a website or software platform, they could be using the mark in a way that does not strictly
Case in point: Facebook's LIKE button. To like something means "to enjoy" or "to regard in a favorable way". This seems to be the exact function that the LIKE trademark serves. It allows Facebook users to show their approval or interest in something. Yet, Facebook's LIKE button has not been challenged as a trademark, yet.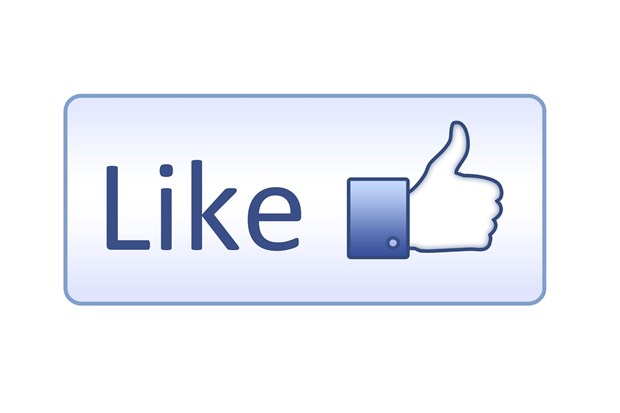 Will Pintrips be able to win the day on its genericness argument? We'll just have to wait and see. An initial attempt by Pintrips to dismiss Pinterests' suit on procedural grounds for failure to state a claim failed. Essentially, Pintrips argued that the word PIN is generic and Pintrips could not be liable for infringing on a trademark that is not even a protectable mark. To support their argument that PIN is generic, Pintrips asked the court to accept printouts from webpages where others were using the word "pin" as evidence that PIN is generic. The court said no, mainly because the nature of the "pin" mark itself is disputed, all the more reason to allow the suit to go forward.

This episode indicates the difficulties that new companies (i.e. Pintrips) face in trying to do battle with existing market strongholds, especially if the entrant seeks to use marks or symbols that the market leader regards as a significant source of goodwill. Often times, if the new entrant wants to achieve some kind of result (i.e. replicating a particular user experience that relies partially on some type of I.P.), the entrant should see suits as a type of expected cost and work them into the business model.

That or the entrant just has to create some new niche itself. Which sounds easier to you?