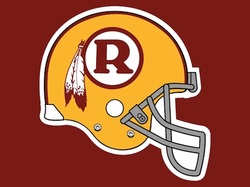 In case you hadn't heard: the Trademark Trial and Appeals Board (TTAB, an administrative body affiliated with the trademark office that hears all appeals directly from the United States Trademark Office regarding the decisions of trademark examiners) dropped a real whopper of an opinion yesterday when it concluded that a series of trademarks containing the word "REDSKINS" must be cancelled because the trademark was disparaging to Native Americans at the time it was registered. I have a few issues with how the press has been covering this story along with some additional comments on the general soundness of the opinion (although a decision this substantial will surely be appealed by the Redskins). So here is my take.


Stop Saying the Marks Have Been Cancelled: The Fat Lady Hasn't Sung Yet!

My biggest beef with the coverage of this decision thus far (it's a bit early, I admit, and it seems like many people are just executing a classic knee-jerk reaction) is that people seem to conflate the ability to have a mark registered vs. having the right to use a trademark. The claim is that yesterday's opinion prevents the Redskins from using their trademark, period, because the TTAB ordered cancellation of the marks. First, the decision of the TTAB itself is not even final because what happened yesterday merely amounts to a recommendation to the Trademark Office (the actual body that controls the registration process,) that the trademarks should be cancelled. And we aren't talking about actual trademarks being cancelled here either.

The TTAB (or the trademark office for that matter) lacks the authority to completely, forever, and with full force forbid a person or entity from using a trademark. Instead, they can only suggest (and the trademark office can only execute) cancellations of registrations. You don't have to read too far in yesterday's opinion to get to this meaningful distinction:

This decision concerns only the statutory right to registration under Section 2(a). We lack statutory authority to issue rulings concerning the right to use trademarks.

That statutory authority that the TTAB is referring to is apparently the U.S. Trademark Act itself, which doesn't mention anywhere the authority of a tribunal to prevent use of a trademark outright. When it comes to trademark registration, Section 2(a) of the Lanham Act (the U.S. Trademark Act) provides that a trademark shall not be registered if it "[c]onsists of or comprises immoral, deceptive, or scandalous matter; or matter which may disparage or falsely suggest a connection with persons, living or dead, institutions, beliefs, or national symbols or bring them into contempt or disrepute."

Another section in the Trademark Act gives federal courts power to determine the right to register and order cancelation of registrations, but not trademarks in general.

You see, this is what the Trademark Act concerns: establishment of a national trademark registration system, the definition of wrongful acts perpetrated against trademarks (whether registered federally, or not), and a definition of remedies in cases where a wrongful act has been perpetrated against the owner of the trademark. To go a step further and say that the Trademark Act grants the trademark office and courts the ability to stop all usage of a trademark, even if it isn't registered, would appear to give the government significant power over a form of speech protected by the First Amendment. True, a trademark is a form of commercial speech (because it is a kind of symbol that is used in commerce to advertise goods and services), but even commercial speech has protections under the First Amendment (like a protection against overbroad regulations that do not directly advance the government's interest).

So the difference between registration rights and use-based rights is not a distinction without significance. It actually means something and to say that a government agency or court has the power to stop all usage of an otherwise non-infringing trademark is just a tad extreme.

Another claim that has been raised in early reporting and opinion pieces on this is that the Redskins, through the cancellation of their trademark, have lost the ability to enforce their trademark rights against third-parties that infringe on the Redskins trademarks. In pieces I have read, it goes a little something like this: "Crank up the presses and go ahead and make those cheap $5 shirts with the Redskins logo on them. The trademark is cancelled now and the Redskins can't do anything about your shirts!"

Wrong and wrong. This thinking, again, misconstrues the essence of a federal trademark registration. Let's start with brass tacks: a trademark is accorded legal protection whenever it designates the source or origin of a product such that the product can be distinguished from the products of others. Trademarks function through advertising to create a market for products, and consumers are induced to try a product through the created appeal of the advertised mark. What all trademark owners endeavor to create through their trademarks is goodwill, the culmination of all those impressions in the marketplace and purchases by consumers where a consumer identifies the trademark as indicating some kind of source. And this goodwill is property that must be defended from harm. Goodwill attaches to a trademark regardless of whether that trademark is registered.

Consider these quotes from the Supreme Court itself:

"Good will is property in a very real sense, injury to which, like injury to any other species of property, is a proper subject for legislation. Good will is a valuable contributing aid to business – sometimes the most valuable contributing asset of the producer or distributor of commodities. And distinctive trade-marks, labels, and brands, are legitimate aids to the creation or enlargement of such good will" See Old Dearborn Distributing Co. v. Seagram-Distillers Corp., 299 U.S. 183, 194 (1936).

"Courts afford redress or relief upon the ground that a party has a valuable interest in the good-will of his trade or business, and in the trade-marks adopted to maintain and extend it." See Hangover Star Milling Co. v. Metcalf, 240 U.S. 403, 412 (1916)


So, by the words of the Supreme Court itself, courts protect one key aspect of trademarks: the goodwill acquired by virtue of use of the trademark. The Trademark Act recognizes the significance of trademark goodwill through its protection against infringement of a trademark by third-parties. These protections apply to both registered and unregistered marks:


(a) Civil Action

(1) Any person who, on or in connection with any goods or services, or any container for goods, uses in commerce any word, term, name, symbol, or device, or any combination thereof, or any false designation of origin, false or misleading description of fact, or false or misleading representation of fact, which--

(A) is likely to cause confusion, or to cause mistake, or to deceive as to the affiliation, connection, or association of such person with another person, or as to the origin, sponsorship, or approval of his or her goods, services, or commercial activities by another person, or

(B) in commercial advertising or promotion, misrepresents the nature, characteristics, qualities, or geographic origin of his or her or another person's goods, services, or commercial activities.

shall be liable in a civil action by any person who believes that he or she is or is likely to be damaged by such act.


If registration is not necessary in order to obtain protection in a word or symbol, then what is the point of registration? Registration does provide certain protections, the main ones probably don't do much for the Redskins, anyway:

1. Registration prevents others from registering the same mark. This is important if you are a business that has entered the market with a product and you don't want other people stealing your mark or preventing you from expanding your operations. Here, the Redskins are already a nationally known team. But more to the point: if the REDSKINS mark was just deemed "disparaging" and subject to cancellation, how would another party be able to overcome the same objections?

2. A federal registration gives rise to several important statutory attributes that unregistered trademarks lack (for example, federal jurisdiction in a trademark infringement action, providing for more damages, and serving as constructive notice to other parties that the owner has trademark rights in the particular mark). Again, most people probably know that REDSKINS is trademark for the football team and (when used on particular pieces of merchandise and other goods) is a protected trademark. And on the issue of damages, the Redskins can still obtain an injunction to stop someone else from using the REDSKINS trademark and recover the defendant's profits, damages, and costs.

So the Washington Redskins aren't dead in the water, after all. And this fight about the trademarks being cancelled? Expect it to continue on, long through football season.