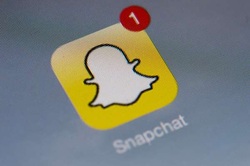 Snapchat, still reeling from a
hacker attack in 2013
where the contact information for 4.6 millions users was published,
recently lost a bid
to prevent somebody else from using a domain name that contained the word "Snapchat" (which happens to be a trademark of Snapchat, naturally). The domain name, www.snapchatcheck.com, allows Snapchat users to determine whether their information was compromised in the 2013 hack. What gives? How can a third-party simply rip-off the name of a major company and build a website off a stolen identity? Does the fact that the name is used in the context of a domain name matter?
These are all issues that this post will attempt to tackle (and tie together with a nice pretty bow). But first, let's take a little stroll down Internet 101 lane.
The Internet has become an invaluable tool that many lean on to share information, engage with others, and improve their daily lives. Pulsating data streams flowing out of I.P. addresses build resource and support networks, helping people literally improve their lives. These aren't platitudes, trust me. I think we can all speak from experience on this one and arrive at the same conclusion: in a World where people actively seek explanations and validation, the worldwide web is our lifeblood. And how do we navigate this lifeblood and determine, from the great cacophony of noise, what is legitimate and what isn't? Links, searches, "likes", content shares (which are forms of linking), and hash tags; all are filtered and validated a la our own B.S. indicators which have been so finely sharpened by our years of experience navigating the Internet.